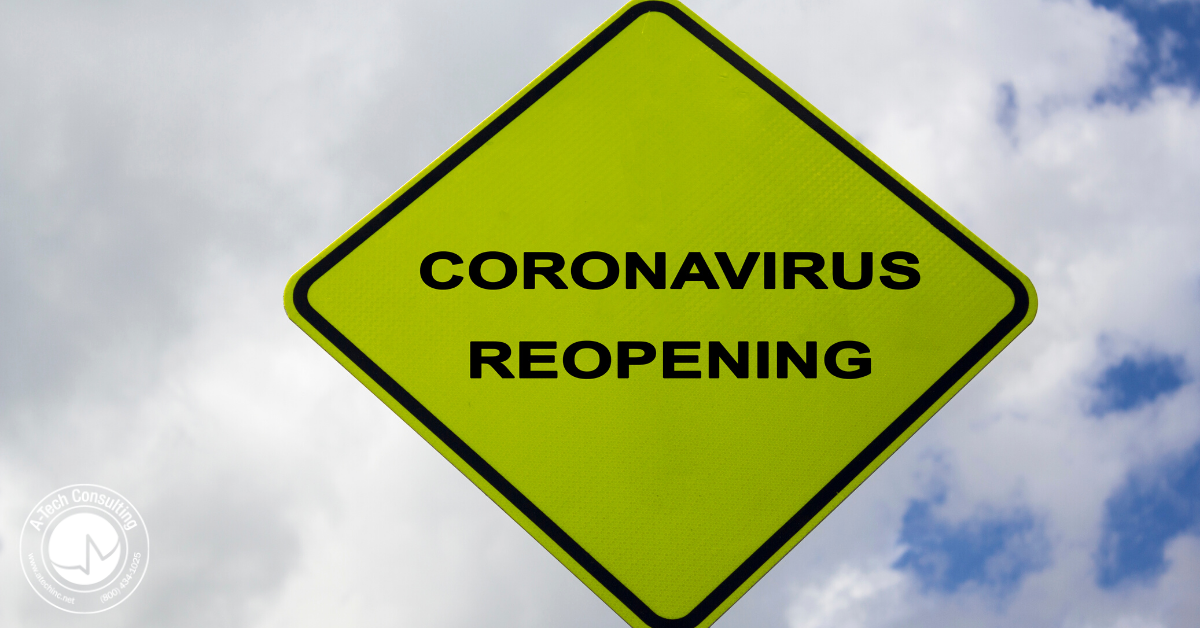 Reopening in the News 
Recently, numerous states have entered the reopening process with each state taking a varied approach to the precautions and speed at which they open. California Governor Gavin Newsome has made a statement outlining a staged reopening process for California. Currently, California has entered Stage 2 which does involve the lifting of restrictions and opening of schools, offices, day-cares, retail and manufacturing. According to the outline, businesses reopening will need to make modifications to minimize exposure to employees and clients. Discussions throughout May are leading to the gradual phasing in of companies opening for business, but we will be far from returning to normal. Many factors for health and safety need to be taken into consideration during this time to keep the general public and employees healthy and safe. 
What to Consider?  
Throughout the Coronavirus pandemic, A-Tech assisted "essential" businesses in various industries on COVID-19 exposure mitigation. During our time working with these businesses, we have encountered common concerns presented by employees and developed action plans, training, disinfection protocols and environmental surface testing for COVID-19 for companies in a variety of industries. Here are some common questions we have addressed: 
Is our workplace safe for re-occupancy? 

 

Do we need to have our workplace sanitized? 

 

How can we receive some validation that our disinfection procedures are working? 

 

How much of our workforce should come back at a time? 

 

How do I safely interact with customers?

 

Wh

ich

 types of alterations should 

we make

 to procedures involv

ing

 close contact?

 

Should we provide training to staff regarding proper personal protective equipment use? 

 

Has our building developed any unhealthy environmental conditions from lack of routine maintenance

 that would normally happen during regular occupancy

?  

 
Think You May Need Some Help? 
Are you having trouble putting together a Coronavirus Action Plan?  With our Industrial Hygiene and Environmental Consulting expertise, A-Tech can provide solutions to effectively and safely reopening and ensuring business continuity for all employees and customers across all industries. 
 A-Tech's list of services includes both COVID-19 specific services and Environmental Hazards.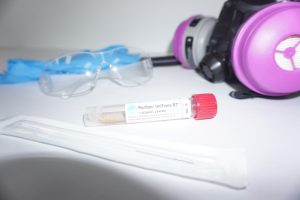 COVID-19 Specific Services:  
Additional 

Environmental Hazard

Services:
During this COVID-19 Pandemic, A-Tech is available to assist you throughout the Greater Los Angeles, Orange County, San Diego County, and Inland Empire area for all your environmental needs.  
Contact us at [email protected] or 1-800-434-1025 – we are available to answer any questions you have about environmental concerns.  
References
https://www.cnn.com/2020/04/28/politics/california-phased-reopening-plan/index.html