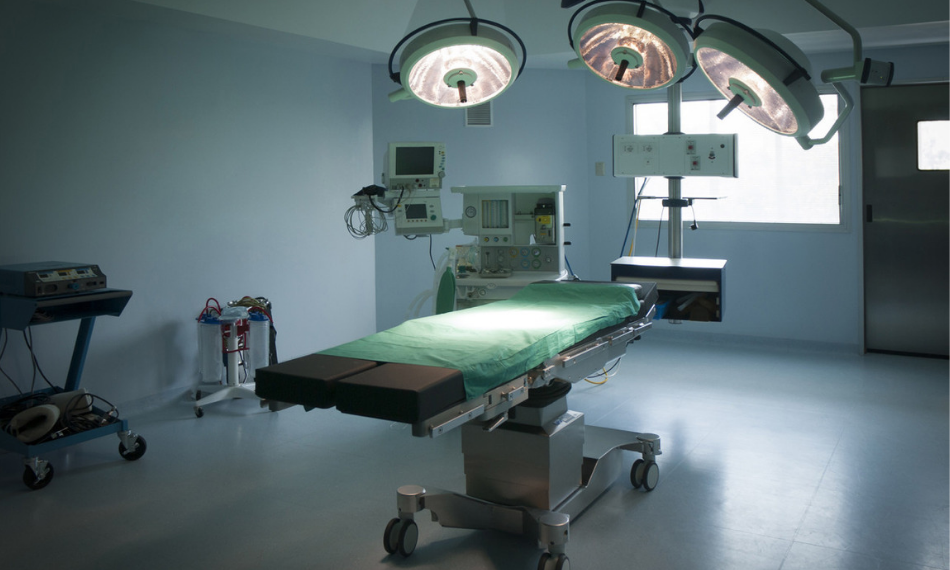 Mold in the News …
A recent article in the Seattle Times addressed a shocking concern: mold exposure at Seattle Children's Hospital. The article explained that Aspergillus mold spores were found in operating rooms and had infected six patients since last year. After Aspergillus was initially detected, the hospital stepped up testing and immediately closed four operating rooms. It was believed that the mold entered multiple rooms through airway gaps caused by the configuration of the rooms and the issue was further exacerbated by a poorly functioning air-filtration system.
Aspergillus is a common mold spore that can be found both outdoors and indoors. People breathe it in daily without getting sick – however, people with weakened immune systems are at higher risk of developing diseases caused by the mold. This is especially true for patients who are undergoing organ or stem-cell-transplants; hence the reason six patients were infected in the Seattle Children's Hospital.
In addition, the hospital recognized that its air-handling system had been spreading mold spores, due to failure to complete routine maintenance on exhaust fans or air filters. Since the mold exposure, the hospital has launched environmental measures to improve the air-filtration system and maintenance schedule.
Click here to read the full article.
---
What is Mold?
Mold is a fungus that can be found almost everywhere, indoors and out. They grow best in warm, damp, and humid environments and can also survive in dry conditions, making them extremely versatile. For people who are sensitive to molds, exposure to molds can cause numerous symptoms such as stuffy nose, wheezing, and red or itchy eyes. Those with mold allergies or those who have had their immune system weakened may face more severe symptoms such as respiratory illnesses.
---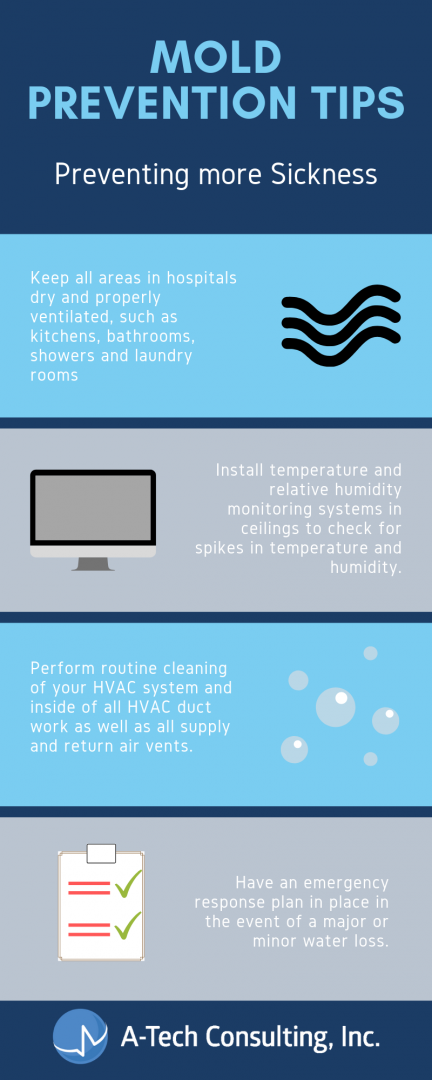 How to Reduce the Dangers of Mold
The recent events at the Seattle Children's Hospital are tragic but preventable! Here are some prevention tips from us that may help.
---
How A-Tech can Help!
Here at A-Tech, we stress the importance of environmental compliance. If you have not had a routine assessment or if you are suspicious of having mold in your building, then we encourage you to call us today. Call us today at (800) 434-1025 or contact us for more information!
References:
"1 patient dies, 5 others infected by mold that closed Seattle Children's hospital operating rooms." Seattle Times, https://www.seattletimes.com/seattle-news/health/1-patient-dies-5-others-infected-by-mold-that-closed-seattle-childrens-hospital-operating-rooms/