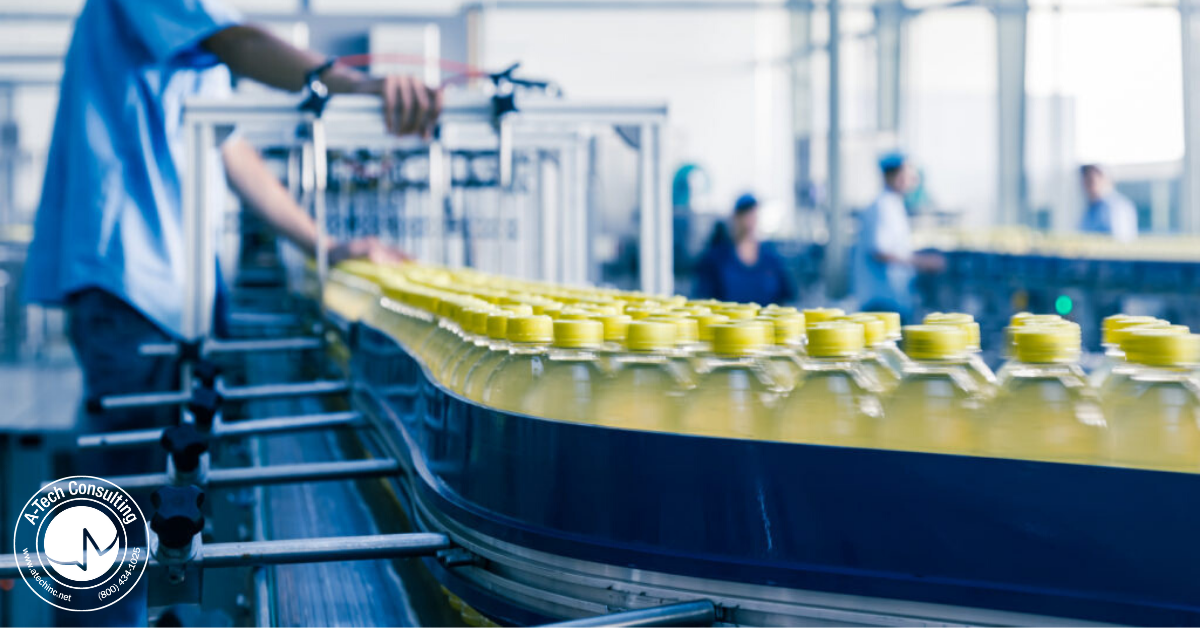 With consumers rushing to stock their pantries, there has been an increase in demand for shelf-stable foods and beverages causing employees to work around the clock in the food processing industry. However, COVID-19 has made it difficult for many of these plants to remain open. Nearly 5,000 employees in the food processing industry have contracted the coronavirus, resulting in the closure of many food processing plants around the country.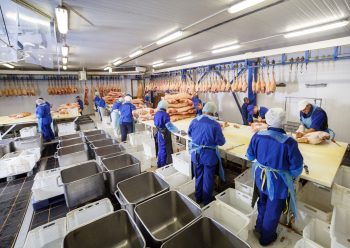 Although the U.S. FDA has reported that the virus likely cannot be transmitted through food and water, there remains uncertainty for exactly how COVID-19 is transmitted. This virus can survive on surfaces for up to three days and in some cases longer. The crowded and unsanitary facilities have proven inadequate to control the spread of COVID-19 and prompted concerns about worker safety during this pandemic. This stresses the importance of reviewing all worker hygiene procedures, proper social distancing, personal protective equipment requirements and proper sanitation of food processing equipment and facilities.  
As a result of these food processing plants temporarily shutting down production, there have been shortages of chicken, pork and beef in the U.S. "The best way to protect America's food supply, to keep these plants open, is to protect America's meatpacking workers," Marc Perrone, the Union's President, said this week in a statement calling on officials to enforce recently released safety guidance from the CDC and OSHA (Occupational Safety and Health Administration). Creating a site-specific COVID-19 Action Plan is the first step.  
How A-Tech Can Help
A-Tech can help by implementing a COVID-19 Action Plan to help keep your workers safe. These Action Plans require that companies assign a COVID-19 Supervisor, who is responsible for screening employees entering a food processing plant, checking temperatures daily and asking questions, such as "do you have any symptoms associated with COVID-19? Have you come into contact with any who has shown symptoms of COVID-19?" Action Plans also discuss the importance of proper social distancing and wearing proper personal protection equipment, such as facemasks when social distancing is not possible. The protocols listed out in each Action Plan will help to keep food processing plants open.  
The A-Tech Team offers Decontamination Training, PPE (Personal Protection Equipment) Donning and Doffing Training, Post Verification Testing and assistance with Health and Sanitation Plans for your facilities. We understand the uncertainties of this time and our team is here to help with keeping your facility safe and open. 
A-Tech provides services throughout Southern California, including Orange County, Los Angeles, San Diego, Inland Empire, Ventura and San Luis Obispo Counties as well as the greater Las Vegas, Nevada area. For any questions, contact us at [email protected] or 1-800-434-1025.   
References 
https://www.usnews.com/news/healthiest-communities/articles/2020-05-01/cdc-nearly-5-000-meat-plant-workers-infected-by-coronavirus 
https://www.cnn.com/2020/04/26/business/meat-processing-plants-coronavirus/index.html 
https://www.cdc.gov/mmwr/volumes/69/wr/mm6918e3.htm?s_cid=mm6918e3_x