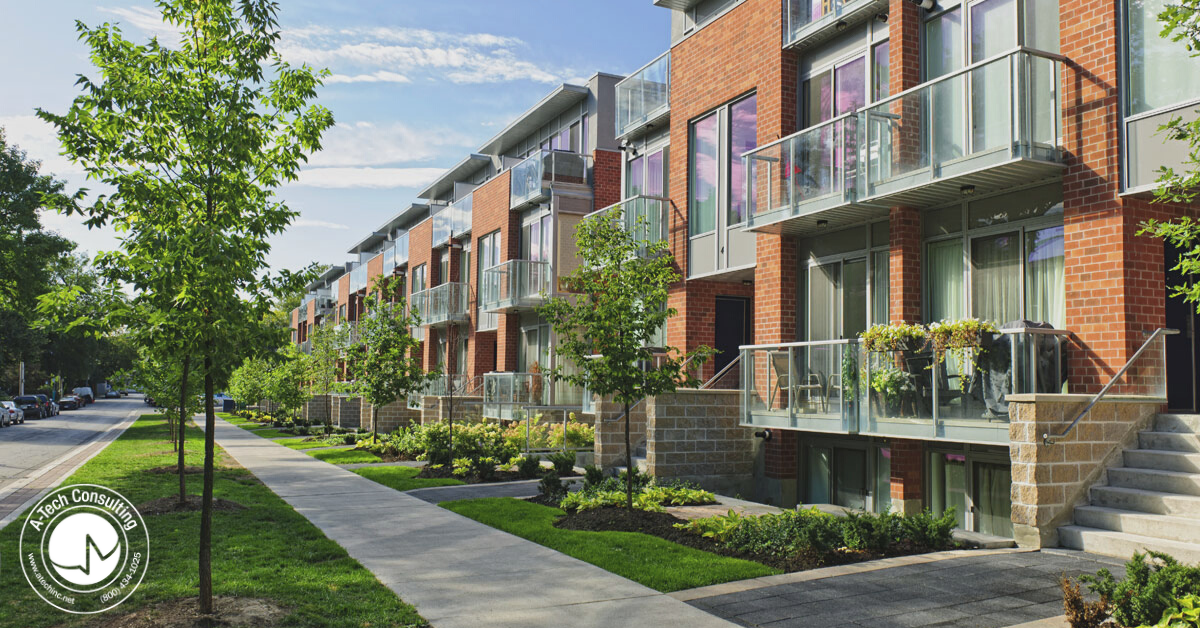 The "stay-at-home" order was implemented in the hopes of reducing COVID-19 cases in California. This encourages individuals to stay home by closing public places and non-essential stores to maximize social distancing. While individuals living in a single-family home can fully isolate themselves, those living in a multi-family, apartment complexes have a greater risk of contracting the virus from their surroundings. In addition, property managers must be prepared to protect themselves and their residents during this coronavirus pandemic.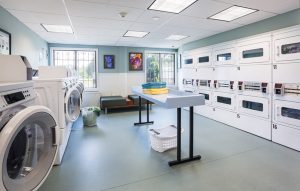 With the increase of people staying in their apartments, a correlated increase in sanitation of common areas and trained response plans for janitorial and maintenance staff are necessary. There is an inherent increased risk of exposure for staff who are doing their best to accommodate their residents through completing work orders and sanitizing common areas. High touch and high risk areas such as mailrooms, laundry facilities, stair rails, common door handles, and elevators must be monitored and sanitized regularly, due to the high rate of residents touching these amenities. In the case that a resident does contract the COVID-19 virus, The National Apartment Association propose that having a protocol for responses to confirmed cases, resident communication, set cleaning and disinfection procedures, biohazard remediation, maintenance, apartment access, legal consideration and media guidance are essential for ensuring a level of safety in the community. It is essential for property managers to be fully equipped with the proper tools and training in order to reduce the spread of this virus.  
How A-Tech can Help! 
Our COVID-19 services can help mitigate the risk apartment complexes have with the wide-spread pandemic. A-Tech offers COVID-19 Action and Response Plans to help identify high-risk areas and create procedures to reduce the likelihood of an outbreak occurring within a residential community. In addition to disinfection procedures, A-Tech can test your high risk surfaces for Coronavirus presence, adding another level of validation to ensure your area is safe from contamination. As the United States begins to reopen for business and leisure, there will be a large shift in the procedures and protocols we already have set in place.  With proper response plans and a proactive approach, you can be prepared for any situation. We are here to make that possible.  
A-Tech services all of Southern California, including Los Angeles, Orange County, San Diego and Inland Empire. We are available to answer any of your questions regarding environmental concerns. You can contact us at [email protected] or 1-800-434-1025.  
References
https://www.naahq.org/sites/default/files/naa-documents/naa_best_practices_resident_exposure.pdf 
https://www.washingtonpost.com/local/someone-in-our-building-has-it-covid-19-fuels-tensions-at-apartments-and-condos/2020/04/19/576fcb32-7ff2-11ea-a3ee-13e1ae0a3571_story.html 
 https://www.forbes.com/sites/brendarichardson/2020/03/17/national-apartment-association-issues-guidance-to-stem-the-spread-of-coronavirus/#70a1020278d3