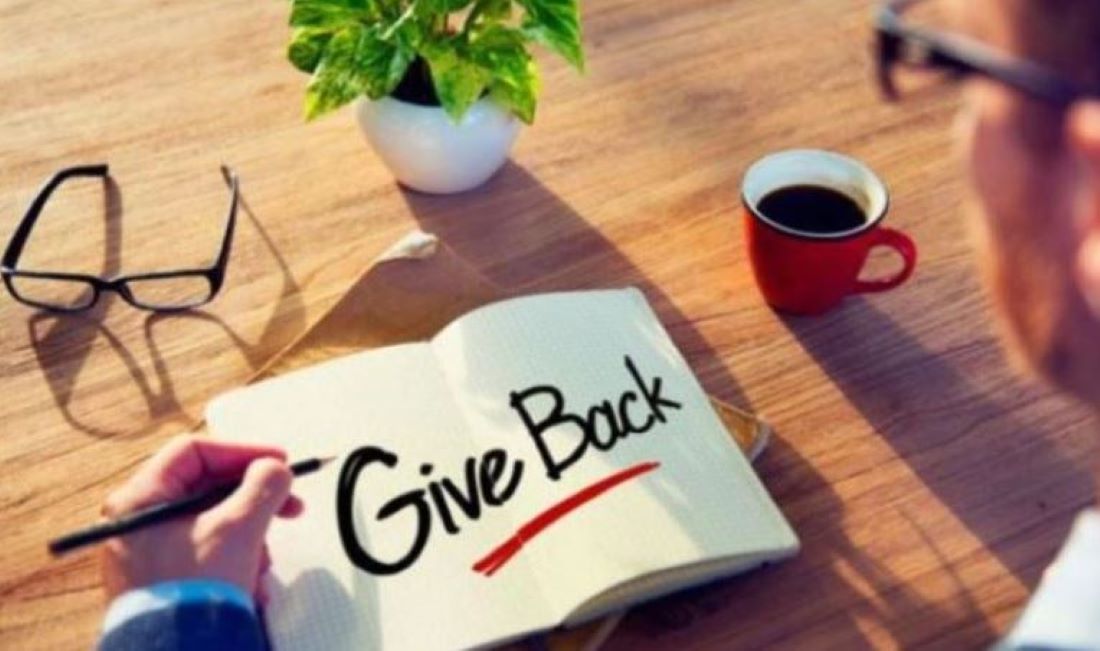 Part 3 of 3
Giving Back
What good is all this growth and success without a purpose outside of ourselves and a way to contribute to the community and the world? 2020 has created literal physical distance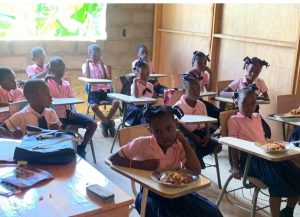 between each other that can create a sense of isolation and loneliness that can feel oppressive. Keeping one's energy positive and hopeful literally means going outside ourselves for purpose and fulfillment.  We have been strategically partnered with several organizations and this opportunity to work synergistically with community non-profits, keeps us grounded at a fundamental level.  We continue to financially support Catarina's club which, in 2020 with their own restaurant and catering suffering closure (The Anaheim White House where we are having our wine dinner hosted) has still provided over 3 million meals to youth in need this year. We continue monthly to financially contribute to Armor of Light which supports military and their families at Camp Pendleton with family events, childcare, Gowns for the Marine Ball, Christmas gifts, couples counseling and more. The two areas of focus for us in 2020 where we have and will continue to have the most impact are the school and orphanage we support in Haiti and the Orangewood Foundation. Here is what has been developing in these two areas this year.
Haiti-We consistently donate monthly to the school and now orphanage in Cap Haitian. To date there are now 57 children in the school and 2 dozen children in the orphanage. From Leo's own updates here is what he last wrote to me: "Dear sister Casandra. Yes, you guys are making an amazing transformation here in Haiti. Yes, Alex (our contact that gets the money to Haiti) always told me you sent money to the school and orphanage!!! This is awesome because we could not otherwise pay the teachers at the school and many times buy food for the orphans, we would not have it if you did not send the money.  Our school is the best Christian school in our community, we have so many people interested to put their kids in our school now. Right now, we have 54 kids but by November it will be a lot more.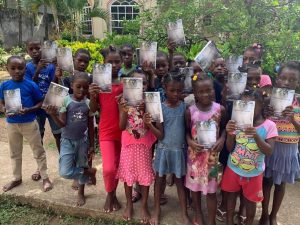 These are the kids from the orphanage. Most have no parents at all, and some were living in the streets. They did not go to school, but now they all are in our school, doing good, they all got a Bible, going to church with me every Sunday, they are growing, and they will change Haiti one day."
They are growing and they will change Haiti one day. One sentence, so much meaning, so much promise. If this is not a reason to do what we do every day I don't know what else is. 54 children are getting an education and a meal at least once a day. Two dozen kids have a roof over their heads every night and are cared for, and it is because you and I are making the difference. I hope you read this and know you contribute to this gift; OUR success contributes to this gift. What you do matters a half a world away someone today is eating and sleeping well because of you.  They are growing and they WILL change a nation, because someone loved them, they will love their people and change will happen. That is powerful.

Orangewood Foundation- As you know we work with the Samueli Academy and still support their events. We even had two high school interns with us this summer despite COVID. This is an opportunity to shape the experience and education of young leaders in our community. We financially support Orangewood Foundation throughout the year. Some of you may know I have been working with Orangewood on a Youth Employment Program. What you may not know is, in September I was asked onto the Board of Directors and to Chair their Business Advisory Counsel. I agreed to do this with the condition that my main focus will be the Youth Employment Program (YEP) once we get everything else organized. We have worked hard for the last year creating the foundation of the program, getting partnered with local financial and government support and identifying corporate partners.  Many facets of this program have been completely stonewalled because of COVID, it has been frustrating to say the least. What I did not know was there was a conversation with one of the employees of Orangewood I had in July, during the height of my frustration (she says I was passionate) about the delays, that literally changed the trajectory of her purpose. After she met with me she went straight to the CEO of Orangewood and said everything I said to her and said, this woman gets it, she has experienced for herself being in the system, having setbacks and struggles but still overcoming and succeeding, COVID or not, kids need careers and we are wasting precious time. She is passionate that every youth in our doors has potential and deserves an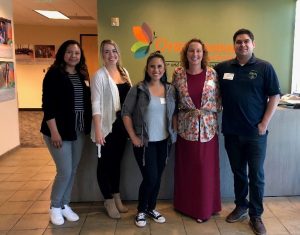 opportunity to succeed, we have a champion for this cause and we need to find support. That week the CEO had a meeting with a large supporter. William Lyon Foundation of William Lyon Homes. He showed their team our plan for getting disadvantaged youth to work in vocational careers, he shared my story with them and the vision for the program and the foundation was compelled to donate $1,000,000.00 specifically earmarked for the YEP. Orangewood did not share this information with me until the night I was inducted into the board and they shared it with the entire board at the meeting. Even as I write this, it seems unreal. I still cannot process, or fathom how much this is going to change our community right here in our local neighborhoods. Orangewood recognizes the only way to break dependence and provide lasting, generational change is through support and opportunity for success. A simple idea that the orphan, the abandoned, the disadvantaged deserve an opportunity to succeed, a place they can grow, learn and thrive to become the best version of themselves they can with support; they can overnight have a chance to become a reality makes everything that is happening in 2020 a gift, because it has forced us to focus without distraction on causes like this.  Team, I don't know how to convey this. It was an idea, a dream, a hope. I don't even really feel like I have done much at all yet, I just want to get kids to work in businesses where they can make a living wage and have mentorship and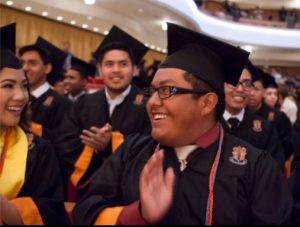 community, a place where they matter. Somehow, that little pebble of an idea, created a ripple and it affected enough people to get to this place. Your ideas, your contributions created a ripple. Sometimes you never know what effect you have when you give and sometimes you can be overwhelmed by the avalanche that can occurs by just being and giving your authentic you.
I know I do not update you as much as I should on what is happening outside of A-Tech and what we are doing to make a difference. I need to do this more. I have told the people closest to my circle and I will share this with you, how do we keep growing the way we are, how are we thriving in a world that is so uncertain and unstable? I believe it is family, I believe it is you, I believe it is giving, and most of all I believe it is God. Even with all of our trials our team has faced, all the uncertainty, the disagreements, the challenges, we, for all intents and purposes, are in a bubble. Not a bubble from experiencing life, or pain, or challenges, but a bubble of experiencing them and facing them together and still persevering and even thriving. If you believe or not it does not matter, a half a world away, a city prays for us, their survival is directly correlated with our success. We are connected person to person. We thrive, they thrive. We grow, they grow. We give and they give right back. It is an energy that is good in this world we are responsible for and to ensure this energy continues to grow. I witness this time and time again on this journey of what is now termed Corporate Social Responsibility. To whom much is given, much is required. It is an honor, a privilege and it is humbling and overwhelming, and I know we are just getting started. There is a lot of good out there still to do. So team, let's keep growing and let's get going!