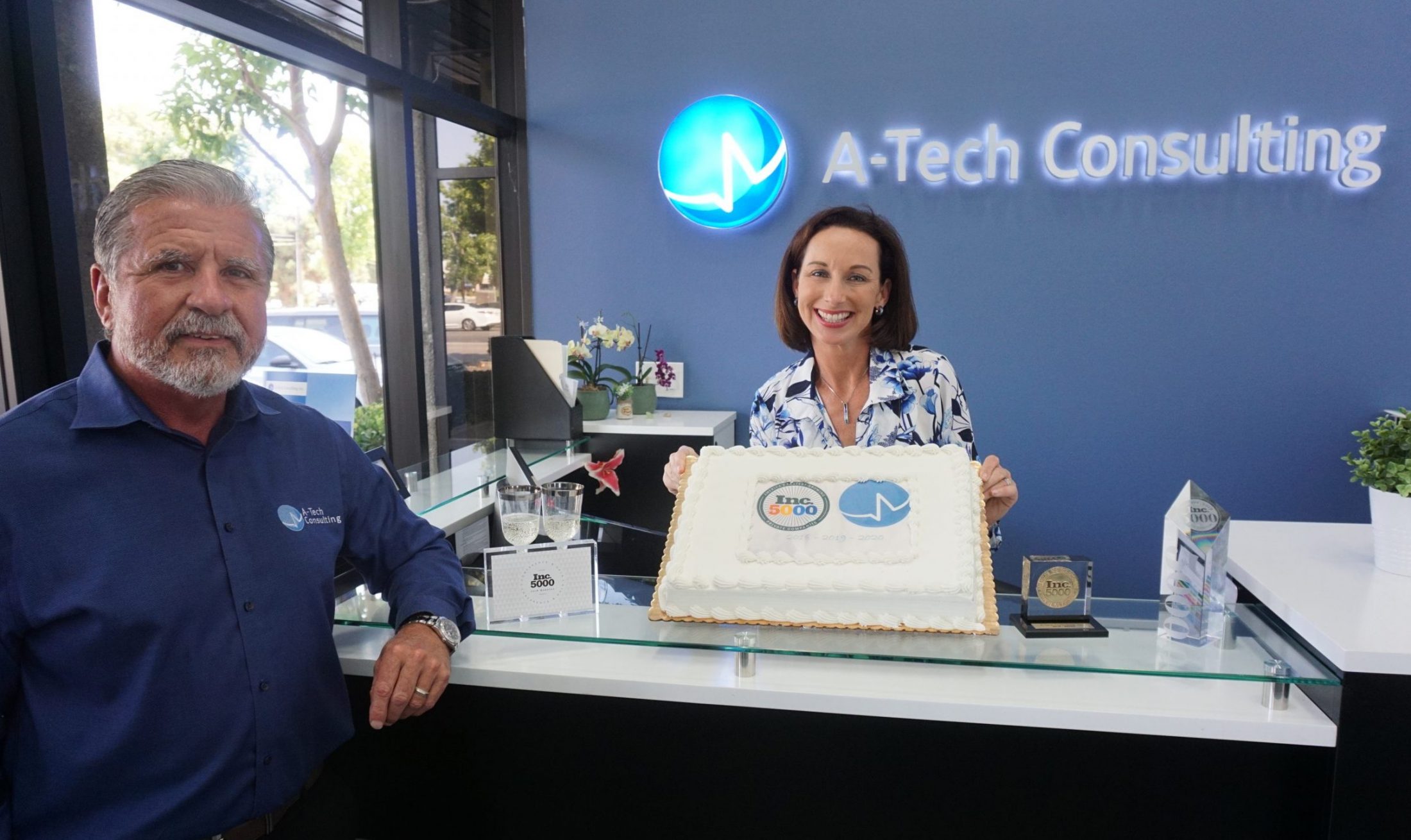 We made the INC 5000….again!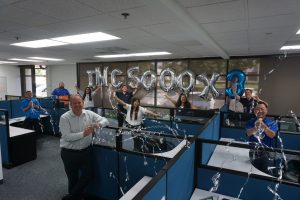 What an incredible feat for a tiny company with 13 employees to suddenly grow over a three-year period and increase revenue enough to be amongst the 2018; INC 5000 fastest-growing private companies in the US. That is something to be proud of. To double in size every 12-18 months and increase revenue to make the list 3 times running; now that is an accomplishment that is worth both celebrating and analyzing. We got here, again, but how?
Working hard to achieve explosive growth takes years of professional development, strategic planning, strategic hiring, and ongoing culture care.  Even more than that it takes sheer determination and grit. Growing a company that doubles in size every 18 months, three times straight, is not for the faint of heart. It really takes people who are just wired for the game of business, wired to progress and achieve success. From the outside, it may look like it is coming easy to us like we are a well-oiled machine whose team executes and collaborates flawlessly. I can tell you each week, and most days are a roller coaster. There are simultaneously successes and failures; celebrations and disagreements, hiring wins and unexpected leaving of team members. Amongst all this life happens, and as a team grows in size and age, more life happens. Its part of the evolution of life and business. What consistently moves us forward is having a well-thought-out plan, created, collaborated and owned by our leaders. This plan is both focused and malleable, so when life happens, we can go back to the roadmap and quickly adjust. We are both set on a firm foundation of a plan and ran by a flexible agile team of Gumby's. The other key to success? One word, Family.
Part 1, Let's Talk About Family
99% of the time I acknowledge the root of our success is our team, our leaders and our employees as a whole.  We would not be where we are today without the contribution of each unique and talented member that has walked through our doors. We have been blessed with an array of talented people that help us learn, grow, be a better business and better leaders. For some members, we are fortunate enough that they call A-Tech home, for others we know this is a steppingstone into their career, and we appreciate their service and the time they do stay and grow with us. As I reflect on the last few years and especially on 2020, which has brought so many unexpected needs to shift both external and internal in nature, I truly am grateful for the consistent support in my life that is called family.  No matter what we are experiencing our family is continually reminding me to celebrate our wins, and we continue to have many despite the current challenges and changes all of us are facing. They encourage me to acknowledge our challenges and be accessible and authentic with our team no matter how uncomfortable, they need relatable leadership.  They are the one constant in my life and have become my compass to direct my true north. When I feel like no decision I make will be the right one, they contribute good advice and perspective, and once a decision is made, they align with it and support me no matter the outcome.
While achieving milestones like INC 5000 is a great accomplishment, having two businesses where I work combined with six family members total; watching the growth, maturity, ability, and success of my husband, our boys, and our family that is the source of my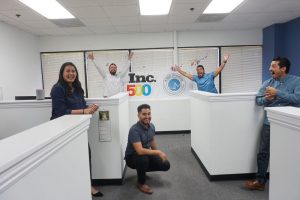 strength, pride and my why.  My personal motto is leaving a legacy that will grow for the next four generations (with all things given that should be how many I will watch grow up), and my life's tag line is – build wealth, make memories. My goal has been to walk each day for this purpose, and there were times I watched my family partners and shook my head wondering if they were able to take on a feat of leading in both wisdom and humility. However, they too were on their journey of learning and growing and maturing, and it has taught me persevering patience and faith in God's plan in everyone's life. Each trial, each misstep, each success was preparation. Preparation for the successes of the last few years, as well as the support, trust, tenacity, and wisdom 2020, has required of us all. I am thankful for our previous trials because they caused our roots to dig deeper into the soil, so when all the challenges of 2020 have come our way, we did not break we did not fall. We are standing strong roots deeply planted in the connection and goals of our family.  It is one of the many reasons why we are different, why we persevere, and why we are successful.  Many family businesses can have too much discord or ego from within to grow and succeed, we have been there. When there is unity and alignment of vision, it creates a family and a team that is unstoppable, the proof is in the results. I am blessed to watch our family grow and learn and it makes me excited to see what is next and what is possible for each of them.  Stay tuned to what is going on with A-Tech and the Williams family, I still believe the best is yet to come.
Stay tuned for our next installment of how we are achieving growth! Link to Part 2 here – https://atechinc.net/the-journey-to-success/