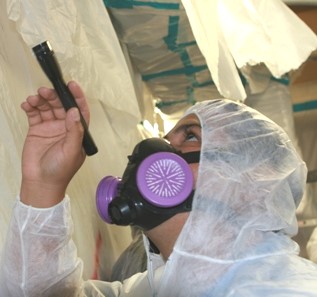 When Do You Need Hazardous a Material Survey?
Presence of hazardous materials is a concern for any construction/renovation/demolition project and measures must be taken to ensure workers are not exposed to such materials. Various rules and regulations (e.g. South Coast Air Quality Management District) define hazardous materials and enforce sampling methods to assess site conditions. Therefore, a comprehensive survey of building materials is required to inspect and sample for the presence of hazardous materials, including asbestos, lead-based paint, polychlorinated biphenyls (PCBs), mercury, formaldehyde, radon, radioactive materials, etc.
How A-Tech Can Help
A-Tech is celebrating 20 years of providing quality building material assessment to its long-lasting clients, who have often praised A-Tech's dedication to their worker's safety while complying with all applicable regulations. When it comes to asbestos and lead-based paint surveys, there is no other firm like A-Tech that can deliver such a high quality with competitive prices and fast turnaround.