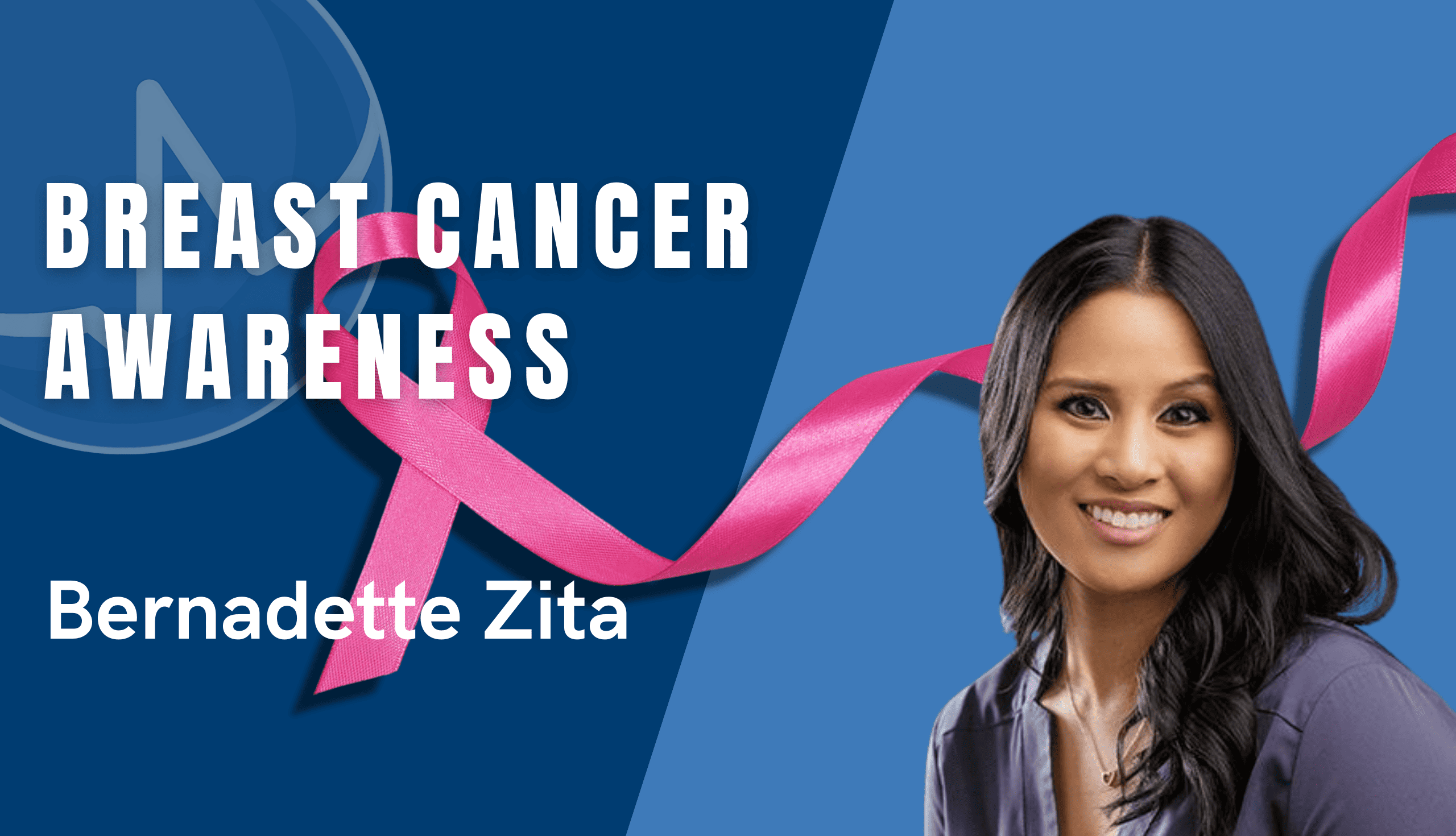 Breast Cancer Awareness Month: Bernadette Zita
Breast Cancer is the most common form of cancer seen among American women aside from skin cancers. With a 13% chance of developing breast cancer at some point in a woman's life, nearly 1 in 8 women are affected by this disease in the United States. While there is no sure way to prevent breast cancer, taking the appropriate prevention steps can lower your risk.
To shed some light on this topic, A-Tech Director of Finance & Infrastructure, Bernadette Zita discusses her brush with breast cancer and how she fought and eventually achieved full remission in the midst of a pandemic.
As a 34-year-old wife and mother of 2, it never crossed my mind that I could be at risk for breast cancer as I was young and had no history of breast cancer on either side of my family tree. On May 19, 2020, I discovered a small lump in my left breast. After a series of consultations and ultrasound, mammogram, and biopsy appointments, I received my diagnosis of Triple-Negative Invasive Ductal Carcinoma (a rare and aggressive form of Breast Cancer) on June 12, 2020. Over the course of 6 months, I endured a double mastectomy and 6 rounds of dose-dense chemotherapy and was severely immune-compromised during the COVID-19 pandemic. I was fortunate to have caught my cancer in its earliest stages, without lymph node involvement or spread to other areas of the body. On January 11, 2021, about 7 months after my initial diagnosis, I was determined to be in full remission (no evidence of disease) by my oncologist and began my long road to recovery.
Life after treatment has in some ways been more challenging than the treatment itself. Re-integrating into society as a "survivor" has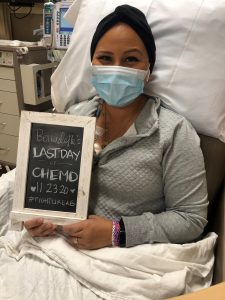 presented its own difficulties, as I must be more conscious of my own stress levels, immune system, and other environmental factors that could cause a recurrence. My energy levels and physical abilities have been somewhat limited, but I am fortunate that I have been able to continue working throughout the past year. I am grateful to my A-Tech family both during and post-treatment for their constant encouragement and support.
When asked about the lessons I took away from my breast cancer journey, I point towards the importance of monthly self-exams for women of all ages. Five percent of all breast cancer cases occur under the age of 40 and I myself experienced some dismissiveness in the early stages of pre-diagnosis as many providers thought I was "too young" to have breast cancer. It is typical for most women not even to be eligible for a mammogram until age 40. Had I waited that long to find my tumor, the outcome could have been much different. I am grateful that I pushed for additional diagnostic tests, detected my cancer early, and was able to undergo aggressive treatment to afford me more years of health and time with my loved ones. I personally emphasize the importance of knowing your own body, bringing any concerns up to your physician, and advocating for your medical care. Early detection truly does save lives, as it did mine.
Every year in October, businesses all over the world adorn their products with pink ribbons in honor of Breast Cancer Awareness Month. While many well-meaning consumers attempt to show their support of this cause, profits from "pink" promotions don't always go to support Breast Cancer patients or research. Whenever I am asked about reputable charities, I point people towards organizations like the Triple Negative Breast Cancer Research Foundation which supports research specific to the type of breast cancer I had; the Pink Fund which provides support for women and their families during active treatment; and the Breast Cancer Research Foundation which is the world's largest private funder of breast cancer research, dedicating 40% of its funds specifically towards metastatic breast cancer. These organizations are all geared toward finding a cure and supporting women who are currently undergoing treatment.
I look forward to many years of continued health for myself and my family and hope that my story of early detection can inspire the women I meet to take charge of their own health and encourage them to screen themselves regularly.
To aid in the battle against breast cancer, A-Tech will be making a $1,500 donation to the Triple Negative Breast Cancer Research Foundation in Bernadette's honor. Thank you, Bernadette, for all you do and we look forward to many more years of your leadership on the A-Tech team!