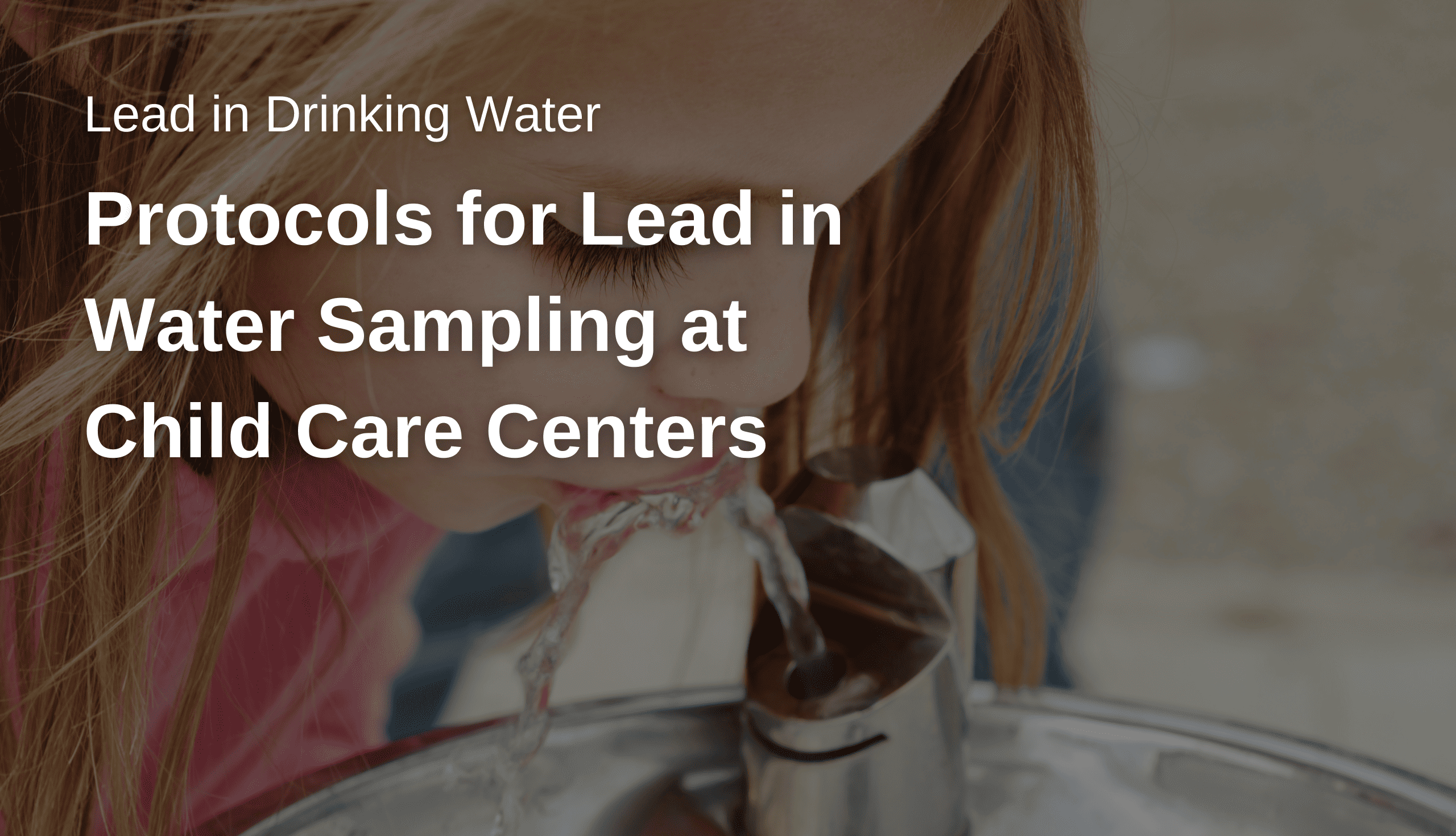 Lead in Water
Exposure to lead—like that found in contaminated water—can result in significant health problems. Children are particularly at risk because their growing bodies absorb more lead than adults. Negative health effects include anemia, kidney, and brain damage, as well as learning disabilities and decreased growth.
Many young children spend significant time in childcare settings. According to the Environmental Protection Agency (EPA), childcare facilities, among other types of buildings, may have a higher potential for elevated lead levels in their drinking water because they are closed over weekends, holidays, and extended breaks during which lead in pipes and other fixtures can leach into the water. The prolonged shutdowns due to the COVID-19 pandemic raise similar concerns.
Lead can enter drinking water when plumbing materials that contain lead corrode, especially where the water has high acidity or low mineral content that corrodes pipes and fixtures. The most common sources of lead in drinking water are lead pipes, faucets, and fixtures. The water main pipelines, also known as lead services lines, are typically the most significant source of lead in the water.  Lead pipes are more likely to be found in older cities and homes built before 1986. In places without lead services lines, the most common problem is with brass or chrome-plated brass faucets and plumbing with lead solder.
It is important to recognize all the ways a child can be exposed to lead. Children are exposed to lead in paint, dust, soil, air, and food, as well as drinking water. If the level of lead in a child's blood is at or above the CDC action level of 5 micrograms per deciliter, it may be due to lead exposures from a combination of sources. EPA estimates that drinking water can make up 20 percent or more of a person's total exposure to lead. Infants who consume mostly mixed formula can receive 40 percent to 60 percent of their exposure to lead from drinking water.
Beginning January 1, 2023, all licensed Childcare Centers in California must have their cold water tested for lead. This includes all drinking or cooking water and restroom sinks.
For more information regarding lead in water testing and other services A-Tech provides, please reach out to us at [email protected].