One Solution for all things Environmental
With Field, Administrative and Client Portals, EnviroShare® uses state-of-the-art technology to streamline the project management, field work, data collection and report writing processes to get each A-Tech client their results and reports faster and more accurately than ever!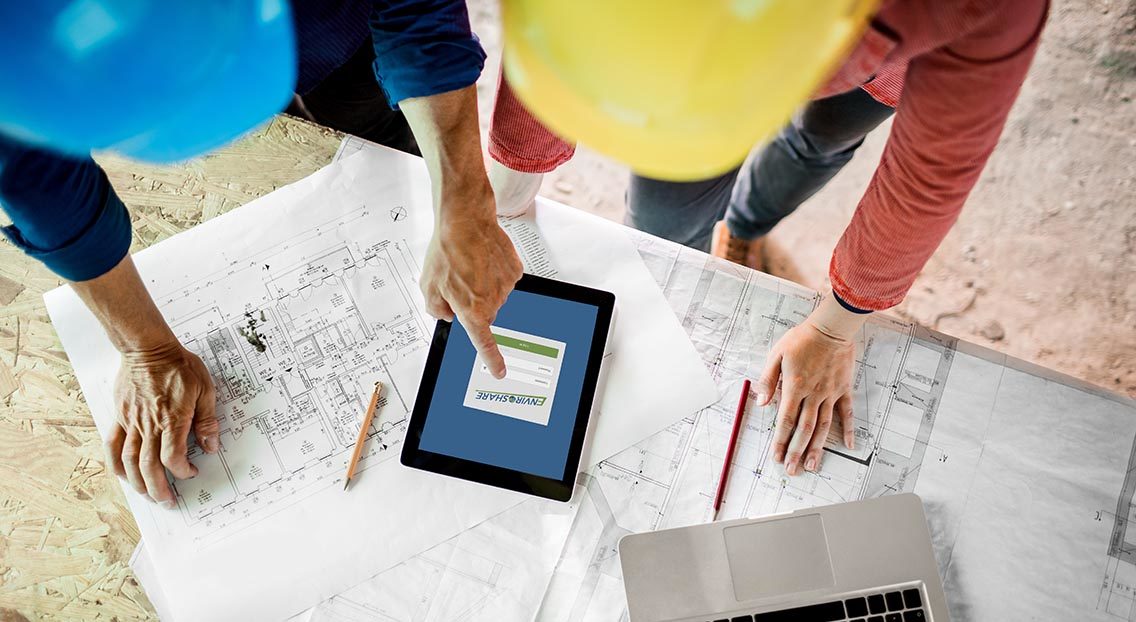 CONNECT
EnviroShare® gives you instant access to your data from any device, anytime, anywhere.
COLLABORATE
Seamlessly link field and office operations and communication with real-time data updates.
ORGANIZE
Experience EnviroShare's intuitive database to access your vital project data faster than ever.
PRODUCE
Increased efficiency, accuracy and output of reports with built-in template technology.
Enjoy
Real-Time Access
to your Environmental Data
As a complimentary service to A-Tech Consulting's clients, we have implemented the EnviroShare® Client Portal that allows for cloud-based access to all final report documentation from any internet-enabled device, anytime, anywhere. Every Client's database is customized to fit their own building, property and/or project organization needs, enabling authorized personnel to quickly sort and search for data in an instant. Each A-Tech client has the option to delegate access to project documentation on property or project-specific tiers to allow limited access to authorized parties—such as site supervisors, project managers and abatement/general contractors. EnviroShare® is revolutionizing the Environmental Industry, one project at a time.